Gallery East Sponsors Jazz Week-April 2015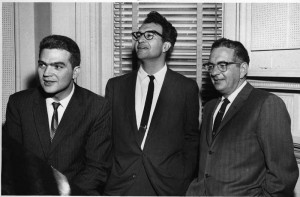 Exhibition: The Legacy Of Lawrence Berk
April 21, 2015 thru June 20, 2015 @ The West End Museum
Lawrence Berk grew up in the West End and is best known as the founder of Berklee College of Music. He played piano as a youth in the Boston English High School band and, at age 13, began moonlighting professionally. He pursued a "legitimate" career, earning a degree in architectural engineering from MIT. After graduating, with few engineering jobs available, Berk moved to New York City. There he gained more professional music experience and studied under Joseph Schillinger, who taught such jazz greats as George Gershwin, Gerry Mulligan, Benny Goodman and Tommy Dorsey.
Berk returned to Boston during WWII to work for Raytheon, but continued his musical pursuits. In 1945, he opened Schillinger House on Newbury Street to offer music education beyond the classical realm—embracing jazz and commercial music. The school became one of only five colleges to offer jazz for credit in the late 1940s. By the 1950s, the number of students had ballooned from fewer than 50 to more than 500. In 1954, Berk changed the name to Berklee School of Music, reflecting the school's growth and expanded curriculum (and for his eldest son, Lee). From 1979 to 2004, Lee Elliot Berk served as Berklee's president and continued to evolve his father's vision, establishing the college as one of the most respected music schools in the world.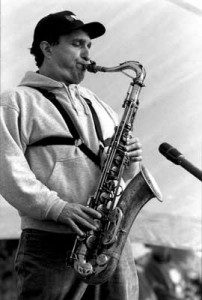 The Trombone Giants +One George Garzone
Saturday, April 25, 2015 @ 7pm @ The West End Museum
This concert features a sextet playing original compositions by John Licata. The group includes Licata and Michael Wang on trombone, George Garzone on tenor sax, John Arcaro on piano, Dave Gold on bass and Tom Goodkind on drums. For more than 40 years, Licata has perfected his craft as a jazz trombonist and composer. He has played with such greats as Jimmy Dorsey, Alan Dawson and Danilo Perez. Saxophonist George Garzone is a member of The Fringe, a jazz trio founded in 1972. He is also an educator at Berklee, New England Conservatory, Longy School of Music, New York University and The New School for Jazz and Contemporary Music. Trombonist, composer and arranger Michael Wang has performed at countless venues worldwide including Jazz at Lincoln Center in NYC and Blue Note in Taipei, Taiwan. He is currently attending Berklee on the exclusive Presidential Scholarship. Pianist and recording artist John Arcaro is a piano professor at Berklee as well as artist-in-residence at Centro-Cultural Costariccense Norteamericano in Costa Rica. He has performed with many jazz greats including Bob Moses, Gray Sargent and Alan Dawson as well as with Diahann Carroll, Vic Damone and The Drifters.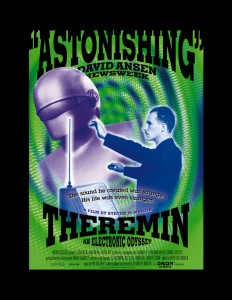 Film: Theremin: An Electronic Odyssey
Thursday, April 30, 2015 at 6:30 pm @ The West End Museum
This documentary chronicles the life of Leon Theremin, inventor of the first electronic synthesizer instrument. The film explores Theremin's fascinating life—including his kidnapping by the KGB and time in a Soviet gulag—as well as the history of his instrument. Known for its eerie sound, the theremin is most often heard in 1940s sci-fi scores and appears on the soundtracks of such films as Alfred Hitchcock's Spellbound and Billy Wilder's The Lost Weekend. Director: Steven M. Martin; Run time 83 minutes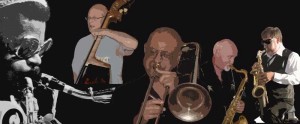 Bright Moments
Saturday, May 2, 2015 @ 7pm @ The West End Museum
This concert presents a sextet playing the music of Charles Mingus and Rahsaan Roland Kirk. Forces in the 1950s and 60s, Mingus and Kirk brought a modern verve to music rooted in gospel and blues. Both artists led the direction of contemporary jazz music. The band tries to capture the experience of their live performances. They have performed in jazz clubs, art galleries and outdoor festivals, often augmenting their music with poetry and social-historic presentations. The sextet features Bob Drinkwater and Bob McCloskey on reeds, John Licata on trombone, Rick Lynch on piano, Dave Gold on bass and Dave Dillon on drums.